Welcome to the Kiwanis Club
of North Lake Tahoe!

Kiwanis is a global organization of volunteers dedicated to changing the world one child and one community at a time.
Our club has one of the youngest memberships and is one of the most active Kiwanis clubs in the nation. We serve the North Lake Tahoe area including communities of Truckee, Tahoe City, Kings Beach, Incline Village and the areas between. Lake Tahoe is located on the California-Nevada border within the Sierra Nevada Mountain Range. These communities are interspersed with small enclaves of residential housing that are 80% second homes.
Tourism is the major component of the local economy. Outdoor recreation opportunities abound, including ski areas, hiking trails, bike ways, beaches and Lake Tahoe. The area is populated with 10,000 year-round residents. However, the peak population can reach 50,000 during popular vacation periods.
---
Kiwanis NLT Featured in Sierra Sun:
North Tahoe Kiwanis donates $10k to local club, supporting community for more than 40 years
Kiwanis Club of North Lake Tahoe is one of the basin's long standing nonprofits.
We just recently donated $10,000 to the North Tahoe Boosters Club, a fellow nonprofit promoting the development and growth of student athletes attending North Tahoe middle and high schools.
---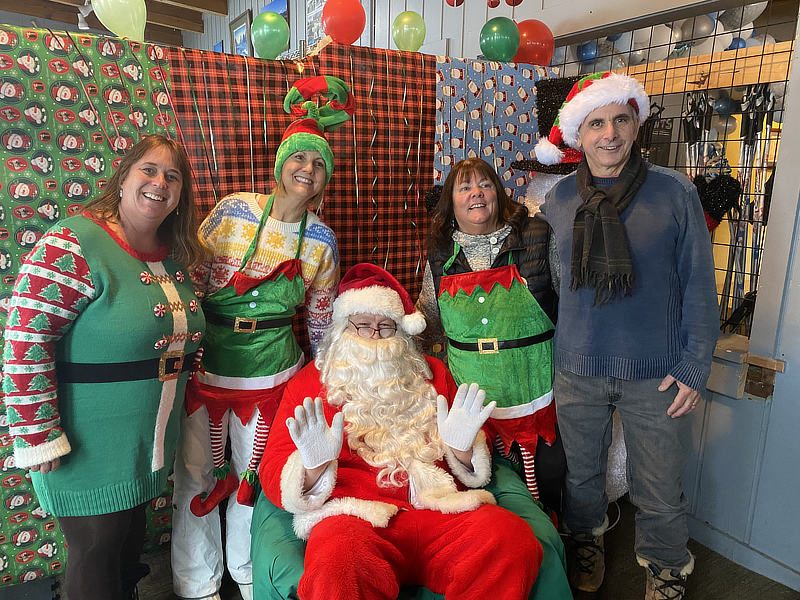 ---